Neurosurgery
Neurosurgery in Israel specializes in the surgical treatment of pathologies of the central nervous system (CNS). The delicate nature of treating diseases of the CNS requires qualified, specialized neurosurgeons, integrated with cutting-edge medical technology, all aimed for the patient's full recuperation.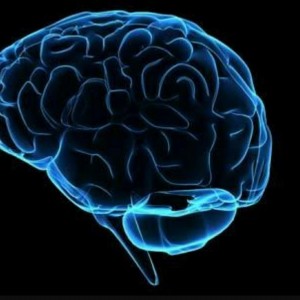 Neurological diseases
Pituitary adenoma | Spinal hernia Astrocytoma | Back pain – syndrome "horse's tail» | recovery of peripheral nerves | Pituitary tumors  | Brain tumors | Spinal cord tumor
Israel is known for its  highest level of neurosurgeons. Neurosurgeons cope with diseases such as pituitary adenoma, Astrocytoma, recovery of peripheral nerves, and so on.
Treatment of these diseases is possible in Israel:
Full or partial paralysis of the peripheral nerve as a result of a variety of injuries: microsurgical reconstruction of peripheral nerves
Full or partial paralysis of the brachial plexus due to various injuries, as well as in the case of birth injury: microsurgical reconstruction of peripheral nerves
Microsurgical selection of adhesions and neurolysis root of horse tail with spinal cord syndrome "horse's tail"
Microsurgical treatment of congenital spinal pathologies
Treatment of carpal tunnel (tunnel) syndrome
Progressive methods of treatment of spinal hernias
Surgical treatment of epilepsy
Arterial aneurysms of cerebral vessels
Arteriovenous malformation
Brain Tumor
Hydrocephalus
hypophyseal adenoma
Spinal cord tumor
neurofibromatosis
Hemorrhagic stroke
Ischemic stroke
Traumatic intracranial hematoma
The defects of the skull bones
Diagnostics in Neurosurgery
From the proposed localization of the lesion and the symptoms of the disease depends on the rational choice of survey methods.
Lumbar puncture
Computed tomography – makes it possible to diagnose the following types of losses: hydrocephalus, atrophy of the cerebral cortex, the brain displacement struture tumors and other volumetric processes
Magnetic resonance imaging – gives an image of neural structures with the highest resolution in the absence of the risk of complications for the patient. When using contrast agents increases the diagnostic value
Echoencephalography – graphical display of the ultrasonic waves reflected from investigated brain regions. The method is used directly at the bedside of a patient in the diagnosis of hemorrhage and hydrocephalus in children up to 2 years
Electroencephalography – Check the electrical activity of the brain that allows you to detect violations of activity in epilepsy, sleep disorders, various encephalopathies
Positron emission tomography – provides important information on brain tumors, stroke, epilepsy
Cerebral angiography – X-ray technique that uses contrast agents for imaging of arterial and venous vessels of the brain
Doppler Ultrasound scan – to diagnose bundle, stenosis, occlusion, etc. carotid arteries.
Myelography – X-ray examination of the spinal cord with contrast. It allows you to diagnose herniated disc, tumors of the spinal canal.
Big list of laboratory analyzes.