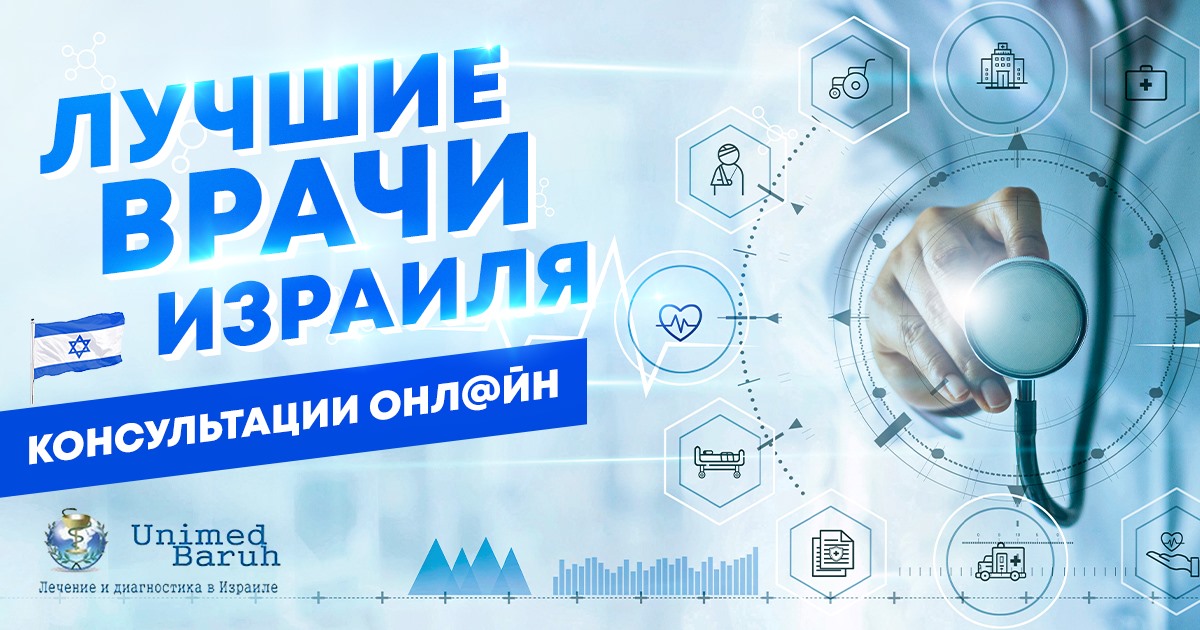 The best doctors in Israel ONLINE!
In quarantine conditions, when borders are closed and get advice
it is practically impossible in person & ndash; we switched to an online consultation format:
Online consultations with the best specialists in Israel
Competent doctor's opinion based on your research and analysis
Contact us to clarify all the details.
Complete confidentiality
Short time.
Dozens of specialists from different fields of medicine who work in the best
The right choice of a  hospital , that  is also suitable for the treatment of a particular disease  is the main concern of people in need of high-quality diagnosis and treatment  abroad. At our disposal is a complete database of the best  foreign clinics (more than 120 clinics), with  leading professionals world-renowned professors, doctors,  owning unique methods of diagnosis and treatment of various diseases. Unlike other companies, where the  cooperation  is limited to one or two hospitals, we have the greatest opportunity in the selection of the most suitable place of treatment.
All clinics with modern equipment that allow diagnosis and treatment  with the most advanced techniques, create the best conditions to treat patients coming from abroad. The right choice of clinics abroad – While  selecting  the most suitable for the treatment clinics ,  pay attention to the following:
Whether the clinic is suitable for treating your illness.
What are the responses of patients about  specialist owning best practices, with extensive experience in the treatment of your illness.
Innovative clinic equipment. Technical equipment of the clinic.
International Accreditation JCI (Joint Commission International ).
Clinic recognition EFQM .
Clinic certification  ISO 9901 OHSAS (Occupational Health and Safety Management Systems).
Sign «Registered in EOQ» comfortable conditions of treatment.
If you are  satisfied with  all  of these conditions  and  decided to undergo treatment abroad, please contact our representative in  chat. You can get the following services:  One of the best doctors of modern Israeli hospitals .  Complete examination  and treatment (if needed emergency hospitalization) in clinics in Israel. High-quality health services according to your wishes (clinic, medical personnel, transfers, etc.). Professional translation of the medical reports in the Russian language. Providing inpatient and outpatient medical services. The solution of any additional (medical and organizational) problems during your treatment in Israel. Additional (rehabilitation) program to recover patients after serious operations
Direct payment to hospitals in Israel
Opportunity to select the most suitable doctor for you
Prices for treatment of breast cancer in Israel
| | |
| --- | --- |
| Analysis of blood |  200 $ |
| A visit to an Oncologist |  700 $ |
| Mammography and breast ultrasound |  200 $ |
| Revision after  breast biopsy |  750 $ |
|  New biopsy of breast cancer |  1200 $ |