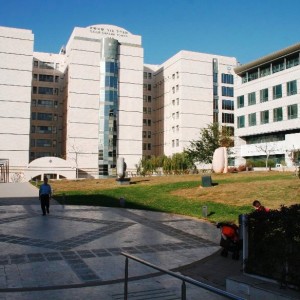 One of the most important medical and scientific institutions of Israel is the Rabin Medical Center, established in 1996, combining the "Hasharon" hospital, functioning since 1942 and "Beilinson", operating since 1936. Relevant to international standards it is well equipped with modern technologies and has a capacity of 1.300 beds. The new multi-storey building with single and double rooms, is relevant to five-star hotel and is operating since 2003.
Beilinson Hospital is the largest hospital in the country performing transplant operations. About 70% of all transplants are performed there. There is a bank of organs in the medical center. There are conducted operations on transplantation of the pancreas, liver, kidneys, heart and lungs.
The Department of Cardiothoracic Surgery is the country's largest, which provides the highest level of treatment of cardiovascular diseases. In the center patients can have a whole list of cardiology services for diagnosis, treatment and rehabilitation.
Hospital consists of following departments: Institute of invasive cardiology, cardiology department of the intermediate level, intensive cardiac care, department of electrophysiology and arrhythmias, hospital of heart failure and cardiomyopathy , clinic of congenital heart defects, Department of Echocardiography and clinic of valve defects, department of radioisotope cardiology, rehabilitation unit and outpatient clinic services.
Gynecological clinic named after Helen Schneider provides a full list in the field of obstetrics and gynecology services. This clinic in Israel, includes the following departments: emergency room, maternity ward, pregnancy pathology, gynecology department, Department of Gynecologic Oncology, Department of diagnostics and ultrasound and department of reproduction and in vitro fertilization(IVF).
The Davidoff Center, opened in 2004, is the largest cancer facility in Israel, treating patients referred from hospitals throughout the country and abroad- Hematology (blood, lymph and bone marrow) is the biggest specialty here; outpatient services include breast and lung cancer, head and neck tumors and urological (prostate, bladder, kidney and testicular).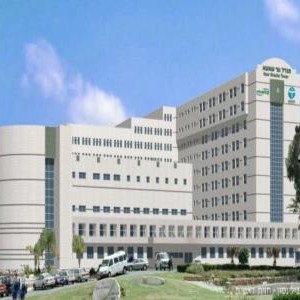 Department of Orthopedic Surgery performs all kinds of operations in this profile, among which can be designated reconstructive surgery of the hip and knee joints, correction of deformed limbs, spinal surgery etc. The department consists of specialized centers: arthroscopy center and sports medicine, spine surgery center, foot and ankle joint surgery center, hand surgery and microsurgery center.
The Pulmonary Institute treats complex respiratory diseases and critical patients before and after lung transplants, emphysema, asthma, cystic fibrosis, bronchitis, lung cancer.
Rabin Medical Center is the largest in Israel, it has at its disposal a modern laboratory, two operating rooms, comfortable wards. It successfully helds annually more than 800 surgeries.