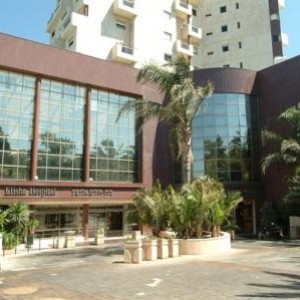 Loewenstein Hospital is the largest rehabilitation center in Israel. It has over 50 years of experience. The hospital acquired unique specialized expertise in rehabilitation medicine, unmatched in Israel. Every department has unique expertise in its area, and our rehabilitation medicine specialists are among the leading experts in their fields in Israel and abroad.
Patients come to Loeweinstein from all over the country, from all sectors, both civilian and military, as well as from abroad. They suffer from functional deficits as a result of injuries or of a wide range of diseases, including strokes and injuries of the head, spine, and the limbs.
The rehabilitation center contains about 300 beds for inpatients and a highly skilled multidisciplinary team, which in addition to physicians includes therapists in various health professions (nursing, physiotherapy, occupational therapy, speech therapy, social work, and psychology).
Loewenstein Medical Center closely cooperates with The Sackler School of Medicine. The hospital is accredited by the Israel Medical Association for probation and training of specialists in the field of physical therapy and rehabilitation.
In the Loewenstein rehabilitation center operate 8 stationary compartments of different specializations, various inpatient and outpatient clinics. Whole medical and rehabilitation equipment meets the most modern international standards.
The Loewenstein rehabilitation center offers a wide range of specialized services:
Intensive Care Department and Neurological reanimation. As a result of the treatment about 86% of patients in the department come to consciousness.
Orthopedic Rehabilitation Department aims to help patients with limb amputation, in the process of getting used to the use of prostheses, as well as rehabilitation after hip or knee replacement, etc.
Children ( aged 3-18) are undergoing rehabilitation after the cranial- brain, spinal and other orthopedic injuries, burns, bone, nerve and muscle tissue deceases and injuries and etc.
Rehabilitation Center offers patients a customized treatment programs using a variety of techniques, such as physical therapy, occupational therapy speech therapy, hydrotherapy, psychiatry, etc. The center staff consists of doctors , nurses, paramedics, psychologists , physiotherapists, speech therapists, social workers , who have vast experience of working with patients in a state of trauma and are applying the most advanced techniques and technologies.
In any department of the hospital a Russian translator is available for the Russian speaking patients .
In the Loewenstein rehabilitation center there are 85,000 hospitalizations, 30,000 outpatient visits and more than 110,000 physiotherapy treatments per a year.
In the field of medical rehabilitation Loewenstein hospital is considered to be one of the world leaders.