Urology
Urology is the science that studies the etiology, pathogenesis and diagnosis of diseases of the urinary system and diseases of the male reproductive system.
urological diseases:
Adenoma of the prostate | Varicocele | Urolithiasis | lithotripsy | Malformations of the urinary system | Prostatitis | Tumors of the kidneys | Kidney Cancer | Prostate Cancer | Bladder Cancer | Testicular cancer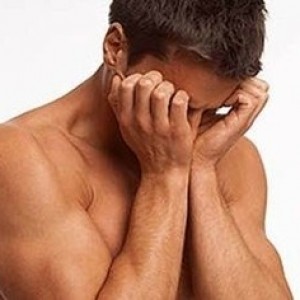 Urological surgery:
removal of the prostate. Open surgery to remove the prostate (prostatectomy) is replaced by transurethral access (transurethral prostatectomy), which is characterized by the following advantages:
Absence of pain in a wound after surgery
Absence of the wound itself
The operation takes place without "opening" of the bladder
Most of the prostate is removed with the use of innovative technologies "evaporation" using diathermy.
Absence of bleeding
Kidney removal
Open removal of prostate adenoma
Transurethral removal of the prostate adenoma. The method of removing the prostate adenoma using "green" laser
Transurethral removal of bladder tumors. Operation TURT- transurethral resection of the tumor using an innovative method of evaporation of the tumor tissue.
The operation is carried out on small tumors, filling the bladder almost completely.
Implantation of various types of penile prostheses
Correction of penile curvature
Correction of varicocele
Removal of hydrocele . The latest technologies allow operation through a 2-cm seam in the groin instead of cutting the skin of the scrotum.
Advantages of the method:
The seam in the groin heals much faster than in the scrotum
Maximum hospitalization – 1 night.
More often – just a few hours in hospital after surgery
The ability to fly home the next day after surgery
Circumcision newborns, children and adults of all ages
Urologic Diseases in men
impotence
premature ejaculation
prostatitis
BPH
prostate cancer
urethritis
cystitis
balanoposthitis
orchitis
epididymitis
male infertility
chronic infections – chlamydia, ureaplasmosis, bacterial vaginosis, genital herpes
Urologic diseases in women
cystitis
urethritis
pyelonephritis
urinary incontinence
The urology department carries out all kinds of diagnostic and therapeutic and surgical treatment.
Treatment of urolithiasis
Treatment of lesions of urogenital organs
Plastic surgery of the upper and lower urinary tract
Combined treatment of tumors of urogenital organs
Treatment of BPH
Diagnosis and treatment of prostate cancer
Removal of stones in the kidneys, ureters, bladder (lithotripsy)
nephropexy (suturing the kidney)
Removal of varicose veins of the spermatic cord (varicocele)
Treatment of hydrocele (hydrocele)
Ligation spermatic cord
Surgical treatment of urinary incontinence
Violation of urination on the grounds of obstruction and infection
Circumcision
• Correcting the omission of the bladder